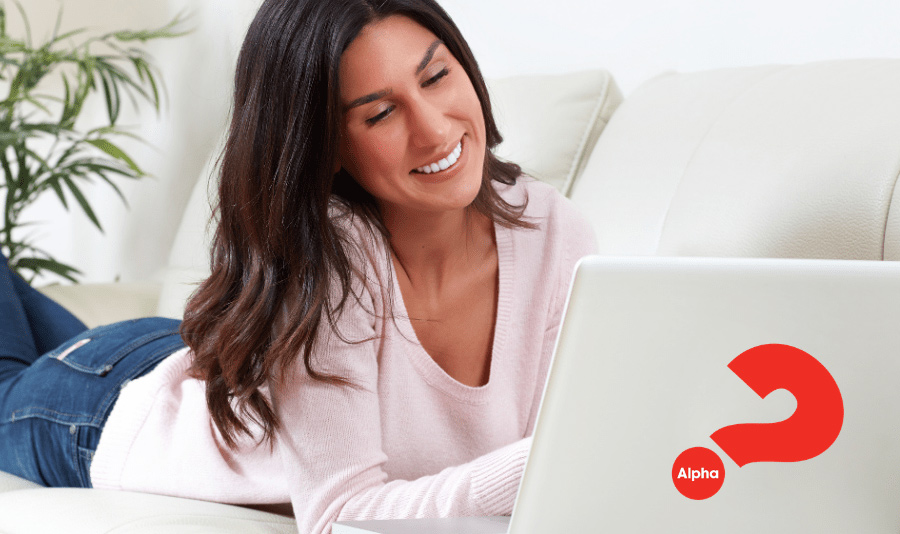 ¿Estás buscando un espacio abierto donde puedas compartir tu perspectiva sin miedo a ser juzgado? ¿Estás interesado en tener conversaciones profundas con personas de todos los ámbitos de vida?
Alpha es una experiencia virtual donde puedes explorar la vida y la fe cristiana en un ambiente amigable, abierto e informal. 
Acompáñanos a través de ZOOM (una plataforma de reuniones virtuales) los martes a las 7:30 pm empezando el 20 de septiembre hasta el 8 de noviembre.
Cada sesión consistirá de algunos videos estilo documental que nos harán reflexionar sobre la vida. Además, habrá un momento de discusiones  en grupo y tendrás la oportunidad de hacer preguntas.
¿QUIERES PROBAR ALPHA EN LÍNEA?

¡Mira este video para más información!
Si tienes alguna pregunta sobre Alpha, contáctanos por email a stephany@954church.com o envíanos un mensaje de texto al 954-737-4723.
Would you like to join Alpha in English?
Would you like to join Alpha Youth?