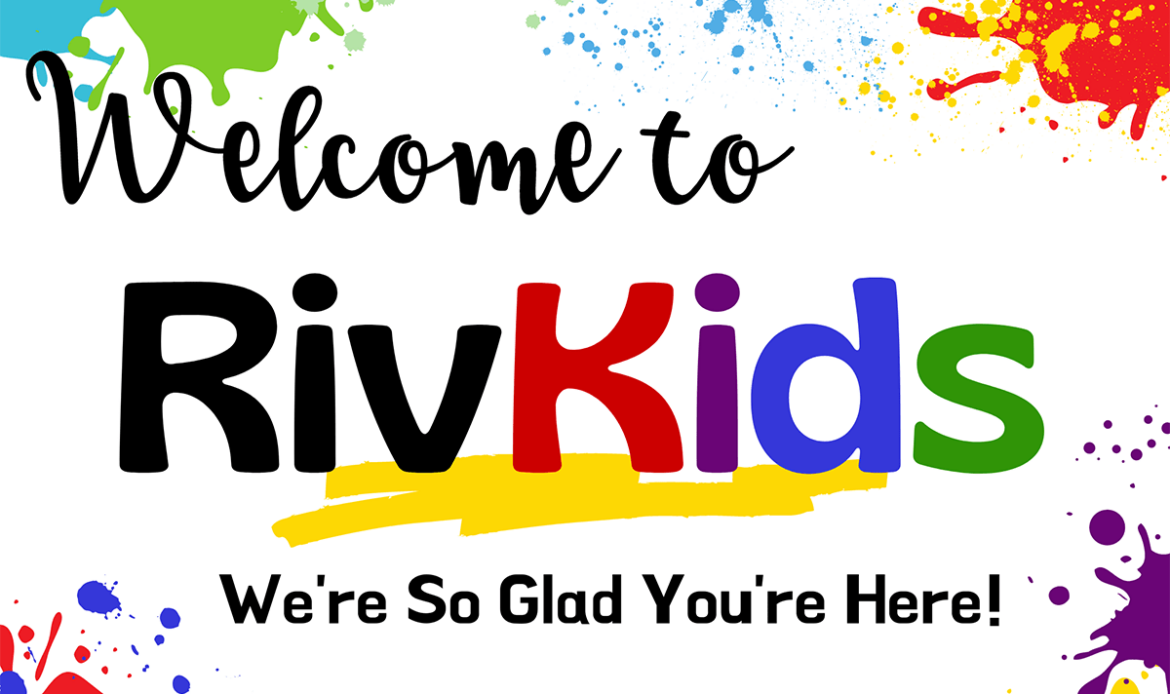 PARENTS DON'T FORGET:
RivKids is FULLY OPEN for ages 6 months to 5th grade!
Please Click here to Pre-Register to save your child's spot! 
We have Keep-Busy bags and the RightNow Media App available for in-service fun (just bring your WiFi-enabled device and headphones)! 
Family space is available in our Fellowship Hall, where your family can spread out at a table and watch the service live-streamed!  Ask the Welcome Team for more info!
Our SERVICE TIMES are 9:30 am and 11:00 am!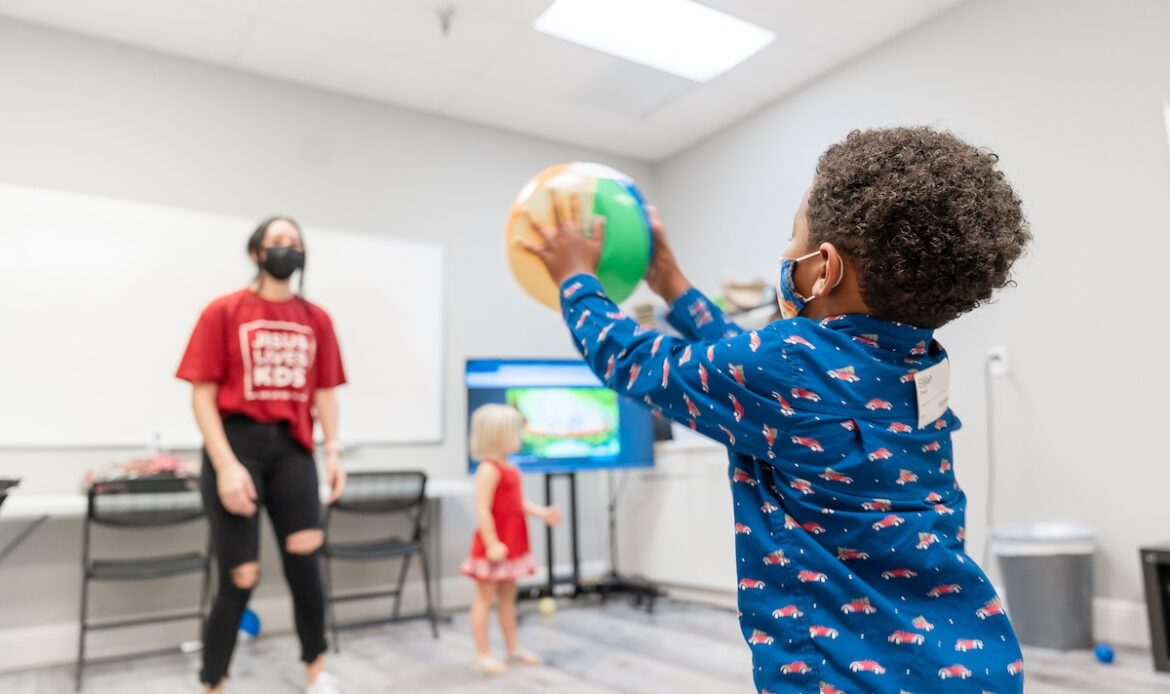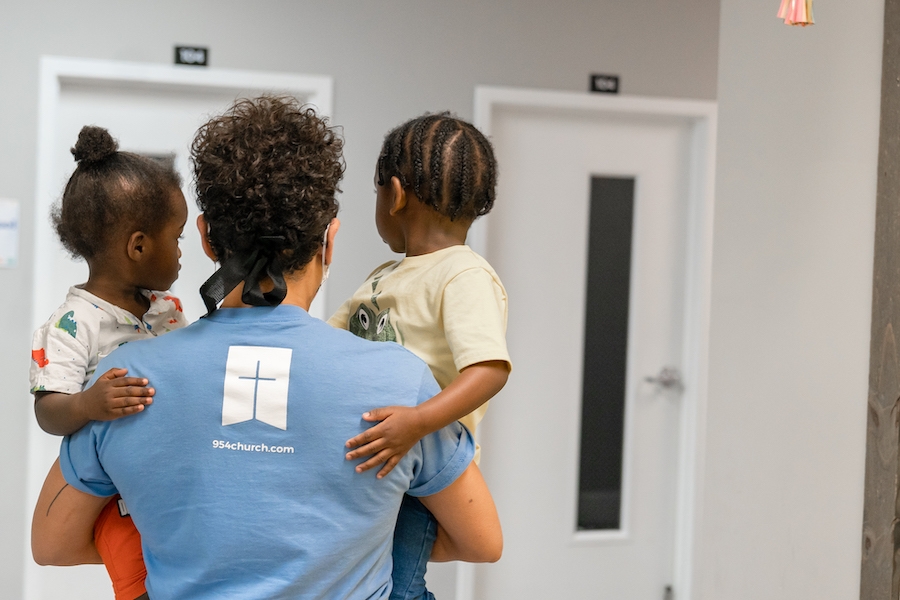 Here at Riverside Kids, we believe our children ARE The Church and we take our responsibility seriously to show every child who walks through our doors (or webpages) the Unconditional Love and Transformative Power of a Relationship with Jesus Christ. 
We believe that the best ways to accomplish this are to 1) offer a safe and loving environment for all of our children — no matter their age, background or location (in-person or virtual), and 2) provide a curriculum that is Christ-centered, biblically sound, and age-appropriate with engaging & multicultural storytelling lessons and activities.
We know that building a relationship with Jesus is not restricted to only Sunday mornings, which is why we also want to provide resources to parents to equip them to engage with their children in conversations of faith with question prompts and fun activities that can be done during the week. 
We also strive to provide user-friendly volunteer resources, which empower our RivKids Team to be their best and focus their energy on loving our kids!
If you are interested in Serving on our RivKids Team or connecting with our RivKids Directors, please email us at rivkids@954church.com.
WHAT YOU CAN EXPECT AT RIVKIDS
Pre-registration is required. If there is still space available at the time of the service, it will be filled on a first-come-first-served basis. 
Please have only 1 parent dropping off and picking up children to limit the number of people at Check-In.
Nothing outside will be permitted into the classroom (food, drinks, toys, etc.) except for a diaper bag and bottles for our RivBabies and RivToddlers (6 months to 2-year-olds).
Health screening station: volunteers will ask how everyone in the family feels and take temperatures using a touch-free thermometer. Visible signs of illness (i.e., runny nose, cough, etc.) will preclude attendance in RivKids, regardless of reservations.
Volunteers will assist with looking up your reservation and printing tags. Hand sanitizer and masks (if you didn't bring your own) will be provided.
There will be temperature screening at check-in, and 2-year-olds & up will be required to wear a mask in their classrooms for the entire service. (Masks will be provided if needed.)
We will be spot cleaning high-touch surfaces during each service and disinfecting all surfaces between services.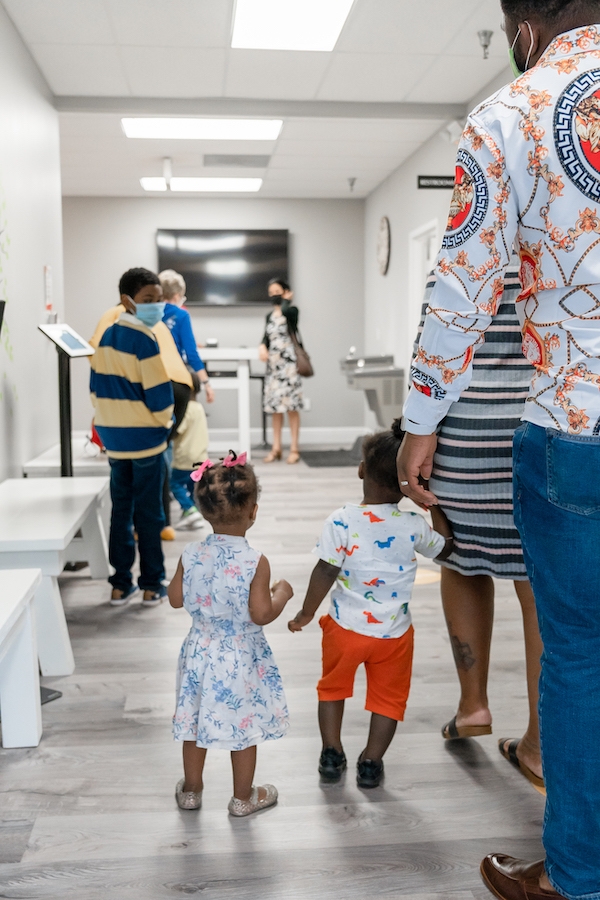 PLEASE DO NOT ATTEND IN PERSON
You have had a fever or cough for any reason or if you have had any other COVID-19 symptoms.
Anyone in your household has been sick in the last week.
You have taken care of anyone with any contagious illness in the last week.
If you are at high risk, such as immune-compromised, or those with underlying chronic medical conditions.
To accommodate physical distancing in every classroom, there are limits to the number of children we can check-in for each room. This is for everyone's safety and will be our standard of care for quite some time. We will not add spots in services once our rooms are full, although overflow space is available to families in the Fellowship Hall. So don't forget to pre-register your children for RivKids to save their spot!
HOW TO PRE-REGISTER: 
Click on the PRE-REGISTRATION link below

Sign your children up for a service time and classroom(s)

Answer the health & safety questions and add your information

Hit SUBMIT, and then we'll see you at the check-in service!
Please keep in mind that even though pre-registration is highly encouraged, you are welcome to check with our RivKids team on Sunday morning to see if we have space available.
**If, for any reason, you do not end up needing your spot, please cancel your reservation to free up space for another family!**
ADDITIONAL RIVKIDS RESOURCES
We understand and respect that not everyone is able to come back to RivKids at this time. And while we love and miss each one of you, we are happy to be able to provide your family with resources to help you continue to guide your children in their walk with Jesus by providing family devotionals through ShareFaith (code: h3z7j5), as well as pointing you to these other great online RESOURCES!
RivKids are also welcome to attend the main service with their families, and we provide Keep-Busy bags, as well as access to the RightNow Media App for uplifting Christian videos, streamed right to your wifi-enabled device, for in-service fun!
Please feel free to reach out to us with any other needs or questions you might have by emailing us at rivkids@954church.com or texting "rivkids" to 954-737-4723
Por videos bíblico para niños en español, por favor, contáctenos por correo electrónico a rivkids@954church.com.