PLANNING CENTER ONLINE (PCO) TRANSITION
This month, Riverside Church will be transitioning to a new church management system called Planning Center. This system will help our church manage contact information, online giving, life groups, sign ups, schedule volunteers, RivKids check-ins, and provide tools for better communication.

HERE'S WHAT WE NEED YOU TO DO
Download the Church Center App
The free Church Center app connects with Planning Center. It will become a one stop shop for everything going on at Riverside Church. Follow the link below to download the app and link to our church.
Church Center will enable you to manage your profile information, donations, events you've registered for, check your children in to RivKids, and connect with groups you attend or lead. You can also view a church calendar and fill out forms.
DOWNLOAD CHURCH CENTER ON iOS/Android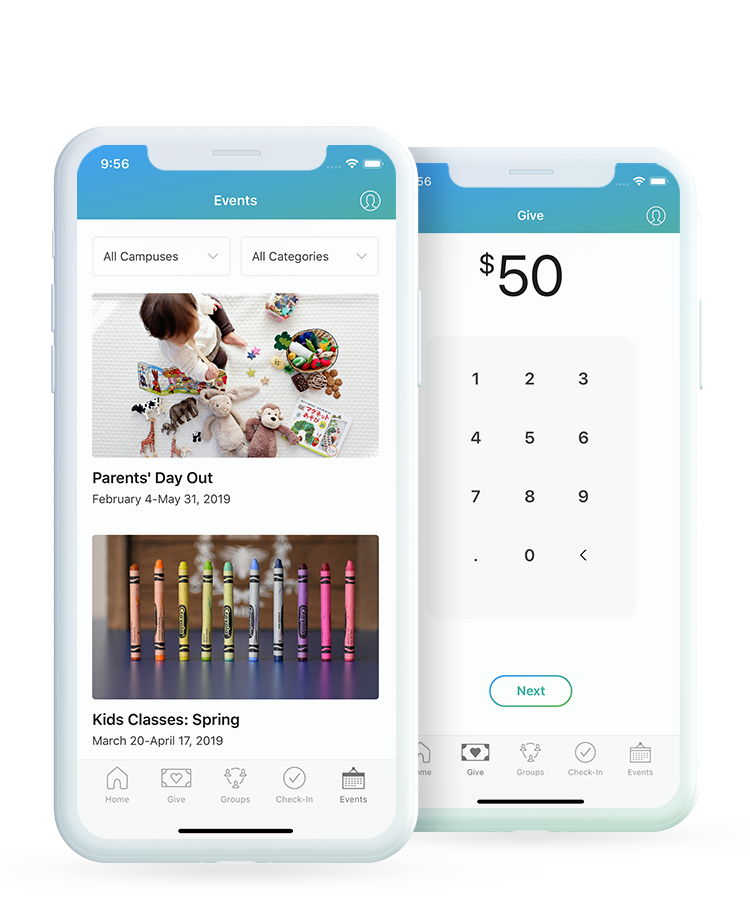 Update Your Profile
After downloading the app, login to Church Center to update your profile. We have migrated profiles from our previous church management system, so check for an existing profile using your email address or phone number before creating a new profile.
LOGIN IN TO CHURCH CENTER
Some information, such as changing your birth date or adding new household members cannot be directly updated in the profile section of the app, so if you need to make additional changes, use the form below.
FORM TO UPDATE PROFILE INFO
Set-Up Giving
If you currently give online, we ask you to set up a new giving profile in Church Center. To set up your giving follow the tutorial below.
Riverside Church will continue to have 3 ways to give each Sunday.
Give in Person | Place an envelope in the sanctuary drop box
Give Online | 954church.com/give will direct you to Church Center
Text to Give | Text any amount to 84321, follow the prompts
HERE'S WHAT'S COMING NEXT
Volunteers
We will begin using Church Center for all of our serve teams. This will greatly impact our ability to communicate more efficiently by allowing volunteers to see all the services/events they are scheduled for, as well as accept, decline, and blockout any dates you are not available to serve.
If you are a Serve Team leader or scheduler, you will be trained to use Planning Center. Be on the lookout for more information.
Life Group Leaders
Most Life Groups are on summer hiatus, and during this time we will be scheduling training for our Life Group leaders on using Planning Center. Be on the lookout for more information.
RivKids
If you volunteer with RivKids, other than a new app, the setup and process for checking in kids and volunteers will stay the same.